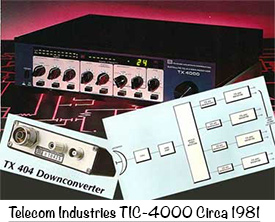 In the early Silicon Valley days, I bought a truckload of wood from a San Jose building supply company, and built a wall in a second floor warehouse loft on North First Street in San Jose. My two co-founders, one of whom I met while working on some cool products at National Semiconductor, would then climb up and down a ladder (there were not stairs yet) to our lab where we created one of the first home satellite TV receiver companies, Telecom Industries Corp. We were the typical under-capitalized, PCAM (product-chasing-a-market) startup, with our eyes on the immediate 4Ghz market. One of our industry-defining competitors back in 1980 was EchoStar – one of the handful of booths in that small early satellite TV trade show. Charlie Ergan took EchoStar to what is now the $15B Dish Network, Telecom Industries wound down.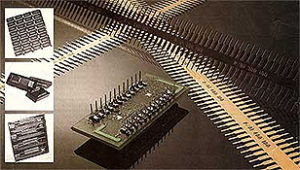 Later, taking a more calculated approach, I patented a line of high density connectors to sell into the disk drive market, and started up a connector manufacturing company, Trumpeter Corporation. It was another product-chasing-a-market startup. Disk drives were evolving faster than my connectors, so I adapted quickly, sold the remaining inventory to a DARPA contractor, and wound down the company to move on.
I joined forces with my brother (who just left as engineering director for Yakima ski and bike racks) to build, and in just 2 years, exit our startup, Sport Rack Systems, an automotive ski and bike rack manufacturing company. For the first time, I mapped the exit strategy as a founding tenet for the company, and we were in a position to drive an industry, rather than chase it.
In those days, Silicon Valley venture capitalists would't touch an automotive startup because the auto industry was in a decline, and Midwest venture capital wouldn't fund an auto supplier west of the Rockies – "you have to be in Detroit". But our market was emerging quickly in Detroit, now known as the "SUV" market, but real innovation was happening West of the Rockies. Despite becoming a Tier1 auto supplier in less than six months, and manufacturing semi trailer loads of ski racks to send back to Chrysler as fast as we could ramp production, the venture money needed to scale never happened – so we opted for an early exit with one of our originally identified potential acquirers.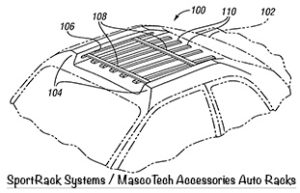 As part of the acquisition, we then worked to accelerate the acquiring Masco Division from $58 million to north of $300 million in three years. Early investors would have realized handsome returns from that startup.
So, with so many lessons learned, from strike outs to rounding the diamond for a run here and there, these are hindsight-insight lessons learned.
Patience, Training, Insight. Now it's time.